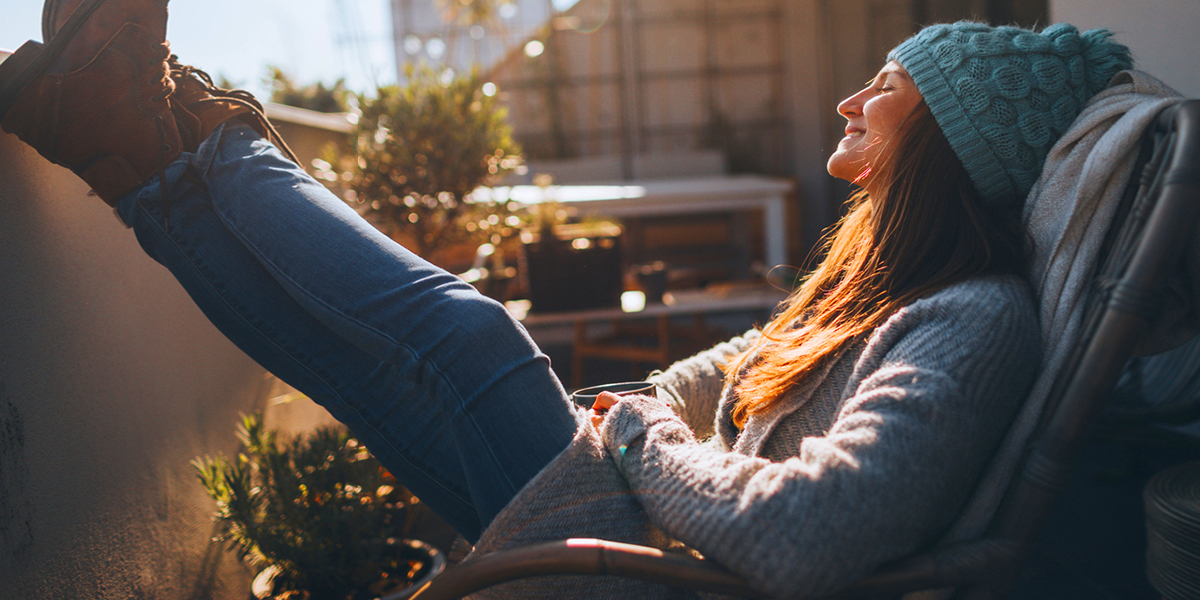 Top 10 Items for Fall Giveaways
You may be focused on squeezing the last bit of fun out of summer, but fall is right around the corner. Soon, the leaves will change colors, the temperature will drop, and it will be socially acceptable once again to make everything pumpkin-flavored.
In anticipation of the season's change, we've stocked up on all the promotional products you'll need to celebrate the season. Whether your audience is tailgating, camping or just cozying up inside, here's 10 of our favorite promotional products with autumn appeal.
Top 10 Promotional Items for Fall
Want to learn more about these great fall products? Here's why we picked them
1. Tall Campfire Mug (14oz)
From hot chocolate to warm-apple cider, this crisp and cool season is full of hot drinks. Pitch a tent, set up the campfire, and fill up this stylish ceramic mug with whatever fall drink your heart desires! This sleek retro-granite design comes in 10 different colors, ensuring you'll find the perfect background for your company logo.
2. Scented Votive Candle (3 oz)
Candles are synonymous with chilly autumn days. These small-but-elegant candles are perfect for any nook in the home, and come in three seasonal scents: Berry Spice, Citrus Verbena, and Sugar Cookie. We also offer a variety of other candle promotional products to choose from, including the eco-friendly Round Tin Candle and the 8oz Scented Tumblr Candle.
3. Small Football Stress Ball
For many sports fans, fall means football season—complete with anxiety-ridden matchups, big plays and questionable calls. Make the season a little easier with a themed stress ball. These tiny footballs come in 14 colors to match your brand or even your favorite team.
4. Non-Woven Stadium Cushion
Keep the sports theme going with this non-woven stadium cushion, which offers lightweight, portable cushioning for the hardest and coldest of bleacher seats. Your customers will thank you for this extra layer of comfort and consider it a must-have at all spectator events.
5. Pumpkin Carving Scoop
Carving pumpkins and making Jack-o-Lanterns is a must-do Halloween activity. Share that fun with your clients and customers with a branded carving scoop this fall. It's perfect for your next seasonal swag bag, and can do double-duty as a kitchen utensil, making it a gift that people will actually use.
6. Knit Outdoor Hat
What pairs better with a chilly fall day than a knit stocking cap? These hats come in two different colors and prominently display your logo near the forehead, earning you brand impressions as it's worn. The design is clean and the texture is soft, making it ideal to wear on a hike or to a sporting event.
7. Aztec Soup Bowl
Have a company-wide chili cookoff? This might be the perfect giveaway item for you. It's perfect for travel or to simply keep in the cabinet. This convenient 12-ounce ceramic bowl even comes in five different colors, and includes a removable matching spoon.
8. Custom CleanZ Pen Hand Sanitizer
These products are best-sellers year round, but the impending cold and flu season makes it a perfect time to give out these pocket-sized sanitizers. Perfect for trade shows and conferences where people are gathering, they're also a welcome addition to any swag bag.
9. Stadium Blanket
Don't let the name fool you—this cozy fleece blanket is ideal for outdoor fall festivities of all kinds. Bring it to hayrack rides, bonfires or keep it at home to snuggle up with on the sofa. Proudly display your logo on the carry-on bag, which comes in four different colors.
10. H2go Stainless Steel Thermal
Give your employees a stylish gift that they'll use through the winter and beyond. This stainless steel thermal can keep hot drinks hot for up to eight hours, and cold drinks cold for 16. It's also highly customizable, with nine different colors and four different logo placement options.

The autumn season offers brands a variety of promotional products for all industries. Help your company make a memorable fall statement by starting your design today in our easy-to-use Swag Studio. Still have additional questions? Reach out to our team at Second Story Promotions to get your order started!