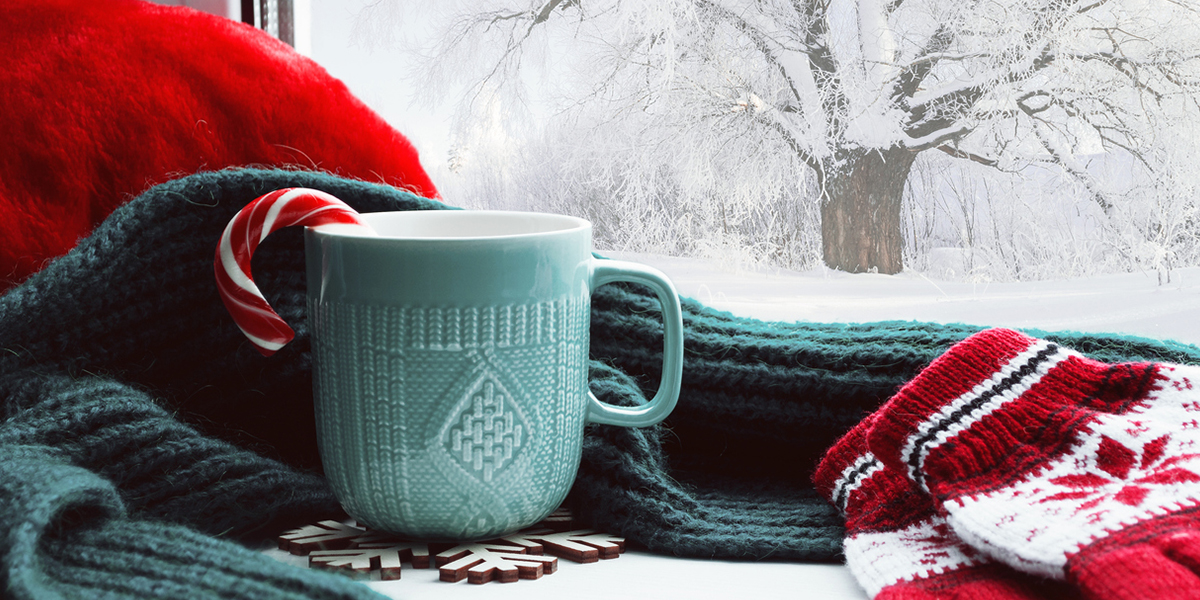 Top 10 Items for Winter Giveaways
It's time to start preparing for winter giveaways. After all, the season of giving wouldn't be complete without gifts to give!
Whether you're looking for holiday gift items for employees or your best clients, we've prepared a list of our top winter products your recipients are sure to love!
1. Knit Heathered Beanie
Keep your head cozy with the stylish knit heathered beanie. It's made with 100% Acrylic material, ensuring full protection from harsh winter air. This one-size-fits-all winter hat is available in four different color combinations. Embroider your logo on the front!
2. Hot Cocoa Pod
It's never a mistake to associate your brand with this classic winter drink. A Hot Cocoa Pod is a wonderful and festive giveaway item for all ages. It's also a compact and low-priced product to order in bulk; add it to swag bags or give them away at conferences.
3. Cookie Cutter Set
For many households, baking is a winter tradition. Whether it's for gingerbread, snickerdoodles or sugar cookies, these fun cookie cutters are sure to be used all season long. Forget boring round cookies—this set includes a bell, a snowflake, and a star shape. The tools also come in a convenient travel-size tin with a spot for your logo.
4. Pecan Turtles
Satisfy your clients' sweet tooth's with our gourmet milk chocolate pecan turtles. These delicious delicacies are made with roasted pecans, slow cooked caramel and a special blend of creamy chocolate. Is your mouth watering yet? Each bundle of turtles is boxed and topped off with an elegant ribbon, ready for gifting.
5. Tissue Packet
Fight those winter sniffles with travel-sized tissue packets. These pocket-sized packets ensure your clients will never be without! Each clear package contains 10 soft, two-ply tissues. See how your logo looks on the package, and consider building a winter care gift basket around them.
6. Navajo Mug
This stylish and unique ceramic mug is certainly an upgrade from the plain and traditional office mug gift. The Navajo Mug holds up to 16 ounces of whatever seasonal drink your clients or employees decide, and are perfect to stocking the office breakroom as a special holiday treat.
7. Reusable Magic Hand Warmer
Hand warmers are the perfect gift for recipients who value practicality. This round hand warmer is activated by flexing a small metal disk inside. It will stay warm for 15-25 minutes and can be used up to 300 times. It's also easy to use; simply immerse it in hot water until its contents become fluid, and then allow to cool.
8. Touch Screen Gloves
Staying warm shouldn't mean sacrificing functionality. With touch screen gloves, you can keep your hands toasty but still use your smartphone. These gloves have four different color options to choose from and are made from a soft blend of acrylic, spandex, and conductive fiber.
9. Round Lotion
Dry skin is an unfortunate fact of life during the winter season. Make your recipients' lives a little easier by gifting a pocket-sized bottle of lotion they can easily keep in their coat or purse. This particular bottle comes in a unique round shape and holds 1 ounce of green tea scented lotion. Pair it with some tissues for a branded travel care basket.
10. Micro Mink Sherpa Blanket
Keep your brand relevant while cozying up on the couch with a Micro Mink Sherpa Blanket. These incredibly fluffy and soft blankets are sure to keep you warm. This comfy item comes in a festive buffalo plaid pattern and includes a vinyl zipper bag for convenient travel.
Don't miss an opportunity for your brand to participate in the season of giving! For additional winter promotional products, view our complete list of seasonal products. Have additional questions or need help placing your order? Reach out to the friendly and professional team at Second Story Promotions!