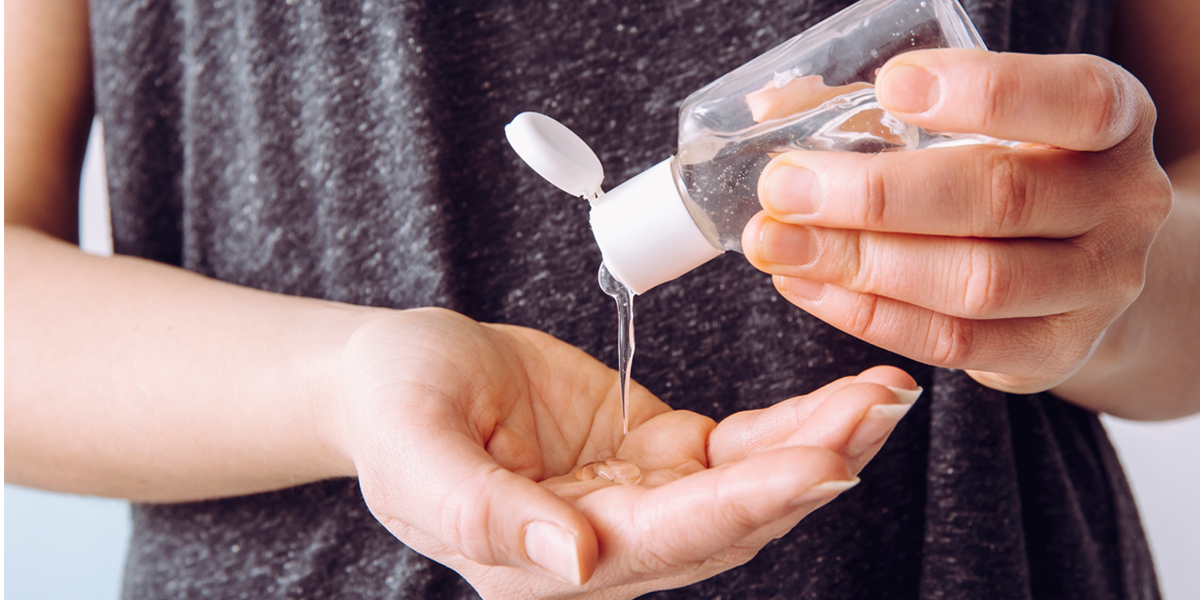 Top 10 Promotional Items Under $1
Whether you're looking to source great promotional products on a tight budget or simply looking to get more for your money at the same price point, we offer a wide range of products for under $1. Yes, you read that right—each of the following items can be customized with your logo for just cents.
So what are some of the most popular sub-$1 products leaving our warehouse these days?
1. Hand Sanitizers
It's no surprise that sales of hand sanitizer jumped 600 percent in 2020 due to the pandemic, but that habit of always keeping a bottle handy is becoming more ingrained for many of us. That's why you should give your clients and employees a product you know they'll use. They're also great to hand out at tradeshows, conferences, or anywhere crowds are gathered.
Our hand sanitizers come in a variety of shapes and styles, guaranteeing you'll find the option that works best for your recipients. Get traditional 0.5oz clear bottles or 1oz pocket bottles for on-the-go. Prefer a cleaning spritz to a cleaning gel? We also offer sanitizing spray pens.
2. Adhesive "Sticky" Notepads
Notepads are the perfect giveaway for office clients and student goody bags. You can purchase a 50-sheet adhesive notepad that prominently displays your logo at the top of each, or take it up a notch with customizable shape notes that can be made specific to your brand. Choose from a speech bubble, cell phone, lightbulb, and many more cutouts. For both these types of notepads, you're able to add your own unique graphics or images as a background design. Test it out in the Swag Studio.
3. Keychains
We use our keys everyday, which makes a keyring with a logo a great way to regularly remind clients of your brand. While keychains that double as tools (flashlights, bottle openers, etc.) come in slightly above the $1 mark, there are plenty of options below that price point. A standard keychain is available in 10 different color options, for example, giving you a great platform to showcase your brand logo.
4. Magnets
Whether they're used for holding coupon clippings or wedding invitations, magnets are a necessity for every fridge front. We offer a variety of layout styles for specific needs. Football teams can get football-shaped magnets displaying their schedules for fans. For realtors, this house-shaped magnet is spacious enough for both a logo and contact information. Looking for something more utilitarian? Our monthly calendar magnet is a great gift in any industry.
5. Stadium Cups
With tailgate season approaching, stadium cups are sure to be a hit. Even if you're not handing them out at a big game, they're promotional products that all ages can use. Choose from 16 solid color options for the standard 16oz cup, or switch it up and get a 16oz glow-in-the-dark cup.
6. Lip Balm
Doesn't it feel good when your brand helps combat chapped lips? There's a reason lip balms are some of our best-sellers. Set them up at the front desk for clients or throw them in a swag bag. If you're looking for a certain color or scent, our clear tube chap balm comes in 12 different colorful flavors. For a classic look that still boasts a variety of fun options, the colorless chap balm offers 18 different flavor options, including chocolate—yum!
7. Phone Accessories
Smartphones are technically tools, but can't our tools have tools, too? Our company offers tons of these products, and some even fall under $1. The Stand-Out Phone Holder sticks to the back and pops out to be used as a stand, which is perfect for watching videos on the go. The Silicone Smartphone Wallet is another tool that attaches to the back of the device and is great for freeing up wallet space. It holds up to three cards and protects credit cards against deactivation.
8. Mints
Promote fresh breath and a fresh brand with mint products! People love to stash these everywhere, from purses to desk drawers. These lightweight and compact containers come in a variety of colors and designs. We offer these mint holders in a tooth shape, house shape, round shape, and traditional rectangle shape. Each container holds up to 50 sugar-free mints.
9. Eco-Friendly Gift Bags
Many companies hand out promotional products at conferences and tradeshows, but not many supply the gift bags to carry around all those goodies. Make "helpful" someone's first impression of your brand, and earn lots of visibility as they carry it through their day. Our Frosted Color Shopper bag comes in four vibrant colors. For a clean look, the same bag is also available in a clear option.
10. Pens
Pens are a classic promotional product that never lose their luster. They're easy to store, easy to give out, and easy for recipients to keep around for years. The only difficulty is choosing which pen looks better with your logo! We offer hundreds of styles for under $1 on our website and encourage you to browse. There's everything from click-tops to cap tops, grip pens to retractable pens. The options are never-ending.

Even if you're looking for items on a budget, Second Story Promotions is here to help you reach your business goals! Our wide product selection, easy to use website and helpful staff can point you to lots of other items under $1. Start your order today or contact us to learn more!