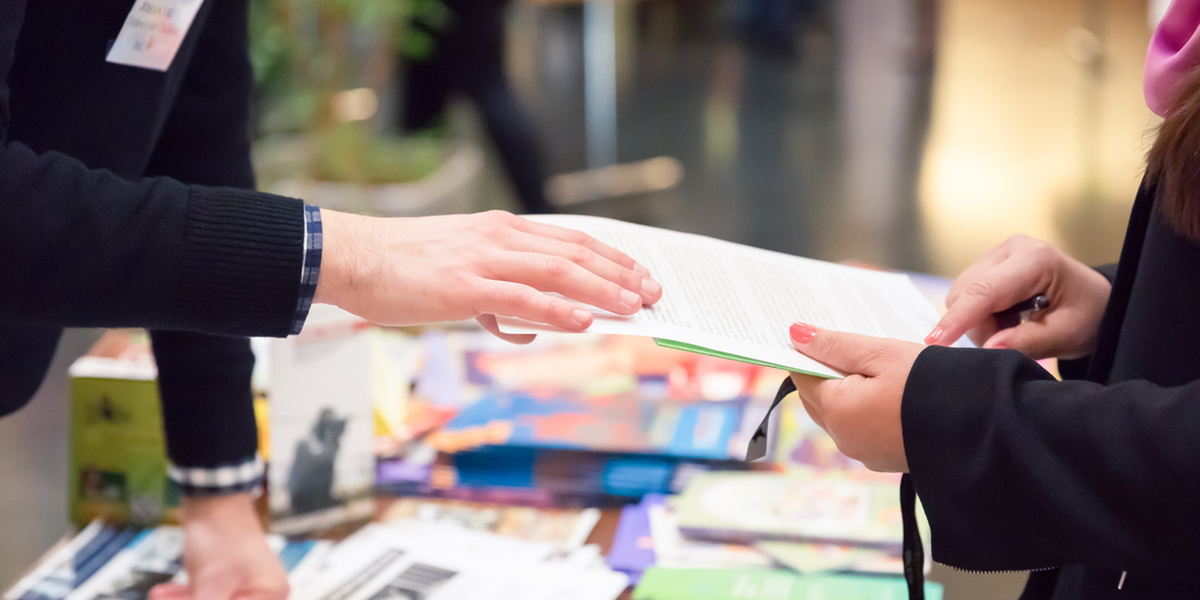 Tradeshow Items People Will Flock Over
If you've been to a trade show, you know that some booths have large crowds huddled around them while others look abandoned. The difference can sometimes be promotional products. If you want to be the one people flock to instead of walk past, you'll need the right items to peak some interest. Getting them to stay is up to you, but the following products are sure to make your booth impossible to pass:
USB Cable Flexi-Light
This convenient gadget hooks right up to your laptop to shine a little light on late-night projects. If your tradeshow is targeting working professionals, this item is a must-have. It will likely become a staple in someone's laptop bag. This bendable light comes in five standard color options and features your brand on the light's head.
Tide-to-Go Instant Stain Remover
We all make mistakes, but isn't it helpful when someone offers up a Tide pen to scrub them away? This product is travel-friendly and much more convenient than changing clothes. People will keep this stain remover in their travel bags, purses, or car consoles. When the inevitable coffee spill happens, your brand will be there to the rescue!
Adhesive Notepad
For smaller tradeshow budgets, the 4"x 6" 25-sheet notepad is a wonderful option. You can't underestimate the classic usefulness of this product. People use them to jot down appointment reminders, grocery lists, or to do a quick calculation. This particular notepad can be customized to include your full-color logo and an image at the top.
Pocket Tape Measure
Whether you're working on a project in the garage or want to know if the chair you saw online will fit in your living room, a tape measure is helpful. This product is especially great for industrial brands! The Bowie Pocket Tape Measure comes in five different bright, translucent colors and extends up to 10 feet.
Lip Balm
Keep lips hydrated and prepared for all that trade-show-schmoozing! There's certainly a reason this product always makes it on our lists. Lip balms are cost-effective products that all ages and genders will pick up at your booth. It's also our best seller! Our website offers a variety of shapes and sizes, from the double-stacked jar to the traditional tube. Check out all our unique options.
Looking for more great trade show products that are easy to transport and sure to drum up excitement? Check out our trade show giveaway list. If you're wanting to visualize before you buy, you can always see how your logo would look on a specific product in just minutes using our Swag Studio tool. When you're ready to place an order or have any additional questions, a member of our team would love to help you out!